Alexander C. Eisner
Partner
---
---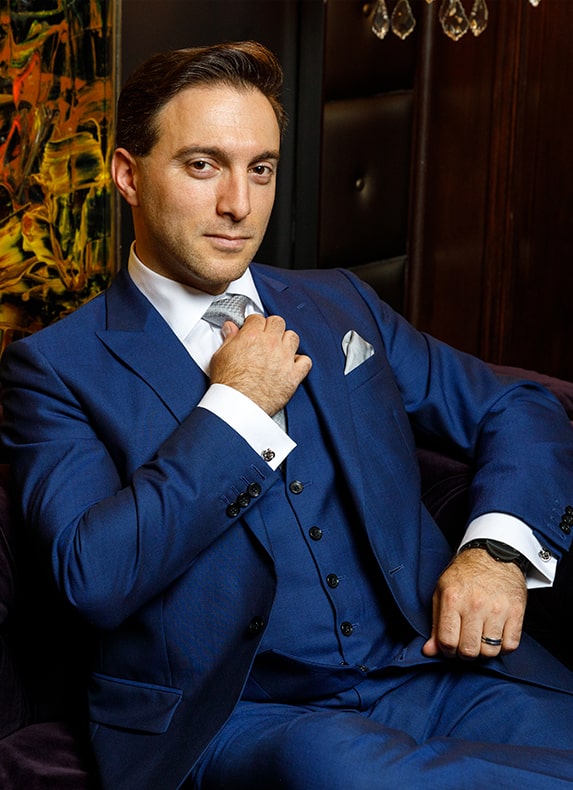 After six years working for Shawn Steel Law Firm which included an $11M trial verdict in 2022, Alexander and Shawn joined forces to create Steel & Eisner, LLP.
Prior to joining Shawn Steel, Alexander was a litigator at Hitzke & Ferran, LLP where he ran their litigation department from 2015-2017, and prior to that Alexander handled medical malpractice defense cases for Bonne, Bridges, Muller, O'Keefe, and Nichols. From 2008-2011 Alexander worked for the US Department of State as a Program Analyst and from 2011-2014 as a Certified Law Clerk for the LA District Attorney's Office for the Sex Crimes Division, Major Crimes, and Preliminary Hearings unit. During that time he second chaired 2 trials to conviction and conducted 3 preliminary hearings, all of which were held to answer. Alexander was admitted to the California Bar in December of 2014 and is licensed to practice before all Courts of the State of California, as well as the United States District Court for the Central and Northern Districts of California.
Alexander is a member of The Consumer Attorney's Association of Los Angeles and is an Adjunct Professor of Law at Loyola Law School teaching California Civil Procedure.
---
Professional Associations & Memberships
 State Bar of California – Federal and State Jurisdictions
 Consumer Attorneys Association of Los Angeles
 The Orange County Bar Association
 Los Angeles Trial Lawyers Association