Brain Injury
At Steel & Eisner, LLP, the goal for our legal assistance is to provide rational resolutions for all types of civil cases. Our collective commitment is to make certain that each person's rights are maintained and upheld while pursuing claims for compensation. This includes a variety of injuries, both minor and serious, that emerge from a full range of accidents and injuries including brain injury.
The greatest importance to us is to provide outstanding quality at a cost effective price. Each one of our services is designed so that it meets the requirements of both individuals and the business community. Our ultimate aim is to ensure justice is obtained for all our clients and we will aggressively fight on your behalf to ensure that this is achieved.
---
Natural Causes
---
A Brain Injury is a Serious Matter
A brain injury is one of the most serious injuries that could take place in an accident and can effect on all parts of the body. Traumatic brain injuries (TBI) often takes place after a serious accident, such as a car accident or a fall from a height.
We at Steel & Eisner, LLP know too well the suffering that the victim and close family members go through when an accident causes a brain injury. If the injury was due to the negligent actions of another person, then you can file a claim. One way to relieve the consequences and its burden is to put in a claim for damages from the person who caused this debilitating and often life changing injury.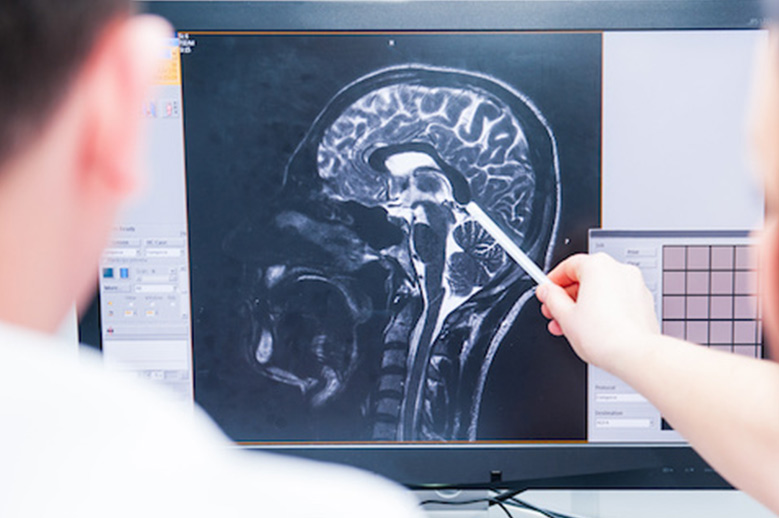 What Causes a Brain Injury?
A brain injury can happen as an assault, when the head is the target, or in virtually any kind of accident depending on the severity of the blow. In the U.S., around 10% of the total number of TBI cases are due to some type of physical assault, which could be violent attacks aimed at the head area with a blunt weapon or a firearm, while others result from different types of accidents. These accidents are often not the fault of the victim but are caused by someone else.
80% of all brain injuries are caused by an accident and about 20% occur due to an auto accident, which generally include crashing into a second vehicle or a firmly fixed object, such as a tree. In fact, a large number of accidents are a result of negligent driving habits and can do serious harm to the driver, passengers, and pedestrians. If you were in a vehicle or the driver of a vehicle and you were in a crash that was not your fault and sustained a brain injury then the at-fault driver can be proved to be responsible for your accident.
If enough indisputable evidence is found, then a compensation claim is quite valid. There are other accidents that could also inflict a head injury, including slipping, falling or the head coming into contact with a sharp or exceedingly weighty object. Often these kinds of accidents take place in a workplace where safety measures are not put in place to protect workers.
---
Fatalities are Often Due to Brain Injuries in the U.S
A brain injury is so serious that it's one of the main reasons for the occurrence of death in the U.S. If a brain injury victim survives, there is often a need for a long-term care program that may involve 24-hour 'round-the-clock' care and supervision as well as implementing a rehabilitation program. The price of medical treatment is exorbitant for most brain injury victims and, when it stretches into the longer term, the outlay is massive. It's almost impossible for a family to be able to finance care for someone with a brain injury, particularly if it wasn't the person's fault and therefore unplanned. However, it's vital that any brain injury victim claim for damages from the person who caused the accident.
Our attorneys at Steel & Eisner, LLP provide much needed support and, after a free consultation, can determine if there is a valid case for a damages claim. We'll ensure that the compensation payment we pursue will cover the victim for all the financial burdens that comes with someone who's disabled through no fault of their own, such as covering all medical treatment and lost earnings/wages in the present and in the future.